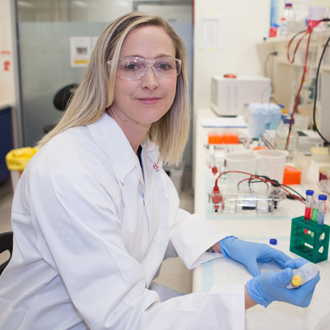 "My biggest concern is the tragic impact that cancelled or delayed research will have on Australians living with chronic diseases."
COVID-19 has changed our world. As an Institute that focuses on cardiovascular and diabetes research, it's worrying that the very community we are trying to protect is the very one at risk from this virus.
Thankfully, Australia has been spared the extremities of the onslaught of this virus. However, with one in six Australians living with cardiovascular disease and over one million Australians living with diabetes, our community is truly at risk from the worst health crisis of our lifetime.
Adding to this, the pandemic is affecting our ability to continue vital research. Loss of funding support for our research will have adverse health outcomes, even long after the full impact of COVID-19 has passed.
Please donate today to help ensure that our lifesaving work continues.
We don't want promising research to be lost as a deadly side-effect of the COVID-19 pandemic. Despite restrictions, our teams are continuing to push their research forward.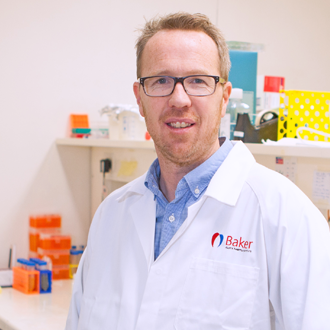 A generous donor has agreed to match donations to this appeal. I urge you to make the most of this opportunity to DOUBLE the impact of your donation today!
Like many other people right now, researchers Dr Anna Calkin and her husband Dr Brian Drew are working tirelessly from home to help lessen the impact of their labs being closed.
As the leaders of groundbreaking research teams, they are desperately trying to keep their research alive, spending their nights analysing data, yet they are fearful of what the future holds.
Dr Calkin's biggest concern is the tragic flow-on impact that cancelled or delayed research will have on Australians living with chronic diseases.
"These are challenging times," she said. "With research projects suspended, it could mean years' worth of effort could be lost — a real worry for patients" she shared.
Sadly, without your continued support, Dr Calkin and Dr Drew, and other researchers, are under threat of losing years of progress. This is devastating for the millions of people living with cardiovascular disease, diabetes and their families.
Your donation today will ensure we can keep our research moving and continue to advance our ability to predict, prevent and treat cardiovascular disease and diabetes — improving the lives of men and women around the world.