07 December 2021
Institute news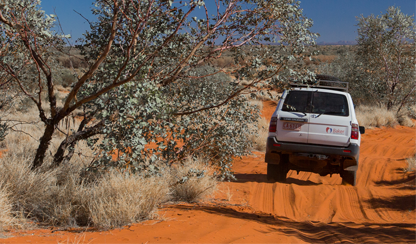 The importance of medical mentoring will be a focus of the Baker Heart and Diabetes Institute's free educational symposium in Alice Springs this week.
Health professionals will hear from inspiring presenters on why mentoring matters, including Noongar woman Professor Sandra Eades, the first Aboriginal medical practitioner to receive a PhD, and ABC TV newsreader and First Nations advocate Dan Bourchier will lead a session on the power of storytelling.
Professor Eades ran the Baker Institute's Aboriginal Research unit several years ago and has since gone on to work at some of the country's leading universities, developing strong collaborative links, a distinguished body of research, and serving as a powerful role model for others.
The Baker Institute holds the Symposium annually as an educational forum for health professionals working with the impact of chronic disease in Central Australia, in particular cardiovascular disease, diabetes, and its complications.
The event will feature updates on the latest research and clinical developments in cardiovascular disease and diabetes, plus sessions on hot topics like the Northern Territory's COVID-19 public health response and Food Security Summit.
The Baker Institute was the first medical research institute to establish a presence in Central Australia and Director Professor Tom Marwick said it was committed to playing a leading role in chronic disease education, research, and advocacy in the region.
"For the past twelve years, we have held our symposium in Alice Springs, giving health care professionals working in rural and remote communities access to the latest research from our top scientists and clinicians, as well as local and national experts," Professor Marwick said.
"We aim to bring together local healthcare providers to discuss new ideas and approaches in chronic disease prevention and care, particularly those working with Aboriginal and Torres Strait Islander communities.
"We hope the Symposium will build collaboration and understanding, provide a useful link to shared resources, and offer practical examples to help improve the health and wellbeing of our community."
The free event will be held on Thursday 9 December and Friday 10 December 2021 at the Alice Springs Convention Centre. See the full program.