11 May 2022
Media release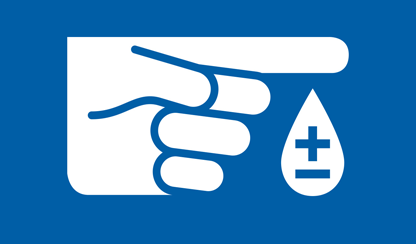 Mercieca Raimondo and Mary Rizzo have a family tree that has type 2 diabetes on many of its branches, but the sisters are determined to play their part in helping to put a stop to their family's cycle of disease.
Mercieca, from Albanvale, has lived with type 2 diabetes for 26 years and knows firsthand how devastating it can be, so when the opportunity arose to participate in a Baker Heart and Diabetes Institute research study at Sunshine Hospital, she was quick to put up her hand. The PREDICT study, which has just recruited its 1000th participant, hopes to identify who might be at risk of diabetes complications.
"I hate this disease with a vengeance — it's a curse," Mercieca said. "Type 2 diabetes runs in our family pretty badly. There's me, my sister, my mother, and my nieces have it. On Dad's side there's diabetes there too. There have been heart attacks and strokes in our family because of it. It really is a nightmare and something I'd like to help change.
"There are thousands upon thousands of people out there who have diabetes, and a lot more who have it but don't know they do, and they are all at risk of the many complications."
Complications of type 2 diabetes include heart attack and stroke, damage to eyesight, reduced kidney function, nerve damage, and circulation issues that can lead to amputation. The study will allow Baker Institute researchers to understand more about diabetes and how to prevent some of its devastating effects.
The Melton Local Government Area has 6.5 per cent of its population registered with the National Diabetes Services Scheme, far higher than the national average of 5.9 per cent. Brimbank has an alarmingly high rate of diabetes, with 7.3 per cent of the City's residents registered.
Mary, from Fraser Rise, has very good reason to participate in the study.
"Diabetes is really bad and it runs in families, so if I can help, I will," she said. "We need to find answers. I make sure my daughter has her children's sugars tested frequently because their father also has diabetes. I'm trying to help in this study for their sake and for everyone else. It doesn't cost you anything to be a part of it, and it's not a big inconvenience to go to the hospital for the tests, and your doctor is sent all the results of testing. And if it means the researchers can find something out, then it's definitely worth doing."
Participants in the PREDICT study must live in selected suburbs of metropolitan Melbourne, including residents from the cities of Brimbank, Melton, Hume, Maribyrnong and Moonee Valley, and have type 2 diabetes. Participants can be well or have complications with diabetes and will be asked to attend Sunshine Hospital for a range of blood and urine tests, a heart scan, a comprehensive eye examination, an eye scan, and memory and physical function tests, Baker Institute Deputy Director and lead researcher Professor Jonathan Shaw said.
"This is an opportunity for people with type 2 diabetes to help us work out how to predict whether someone with the disease is likely to be affected by complications of diabetes," he said.
"Diabetes is one of the most widespread and complex diseases and is responsible for many deaths worldwide. It is the leading cause of vision loss and kidney failure and can cause a decline in mental function and wellbeing. To prevent these complications of diabetes, we need to know who is most likely to get them, so that down the track, we'll be able to provide tailored, personalised treatment for every individual.
"By participating in the PREDICT study, you will not only be helping us to find ways of reducing the devastating effects of diabetes, but you will also have a free and comprehensive assessment of your diabetes, which we will provide to your doctor."
---
For further information or to organise interviews please contact:
Catherine Butterfield
T: 03 8532 1240
M: 0417 019 750
E: catherine.butterfield@baker.edu.au