Dr Aowen Zhuang
BBiomSc(Hons) | PhD (University of Queensland)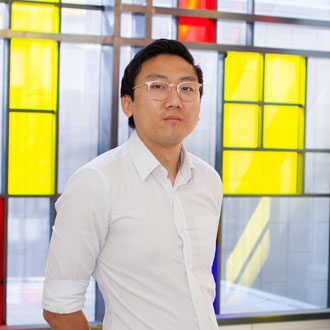 Aowen completed a Bachelors of Biomedical Sciences (Hons) at the University of Queensland where he became interested in understanding the novel regulators of metabolism in diabetic complications. Aowen received a Kidney Health Australia (KHA) postgraduate scholarship as the top-ranked Australian candidate to undertake their PhD studies.
During his PhD thesis under the supervision of Prof Josephine Forbes at the Translational Research Institute (TRI) and the Mater Research Institute (MRI) (Brisbane, Australia) where he investigated the pathogenesis involved in advanced glycation of the diabetic kidney. He was particularly interested in the proteomic complexities involved the pathogenesis leading to podocyte dysfunction.
After finishing his PhD in 2019, Aowen joined the Lipid Metabolism and Cardiometabolic Diseases laboratory and the Molecular Metabolism and Ageing laboratory at the Baker Heart and Diabetes Institute. His work transitioned into investigating the metabolic and molecular complexities involved in cardiometabolic diseases. In particular, his recent work investigates the pathophysiological role of novel non-coding RNAs in heart failure.
Aowen is the current Chair of the Baker Institute ECS Committee, an active member of the Baker Institute Reconciliation Action Plan Committee and the Alfred Research Alliance EMCR Committee (and Mentoring sub-committee). He additionally holds an adjunct position at Monash University with the Central Clinical School with a teaching role within the Department of Physiology.