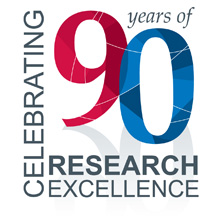 The Baker Institute is celebrating over 90 years of research excellence
Imagine if we could better preserve cardiac function following a heart attack
A person experiences a heart attack when there is reduced blood supply to the heart, which could be due to clots. If nothing is done about it, heart muscle cells die. The clots can be dissolved clinically however, the re-introduction of blood causes secondary damage called reperfusion injury.
To better preserve cardiac function following a heart attack, early career scientist Dr Helena Qin and her colleagues in Heart Failure Pharmacology Laboratory are developing a new test to identify drug candidates to address this issue.
They are particularly interested in a naturally occurring anti-inflammatory protein called Annexin-1. While this protein is being studied by scientists for conditions such as arthritis and lupus, her group is one of the few to examine its use in heart failure.
In an exciting discovery, her group was the first to show in preclinical studies that this protein not only reduces inflammation but has a cardio-protective effect following a heart attack.
In 2016, Helena will travel to the UK to further this work, including meeting with scientists studying this protein for other conditions. This trip has been made possible after Helena was awarded the British Pharmacology Society's Outstanding Young Investigator Prize.
Given the promising results to date, Helena and colleagues are now using this test, in collaboration with medicinal chemistry experts at Monash University, to discover new drugs that activate this receptor for this important application. Whilst human trials are still some time away, the hope is to restore a patient's cardiac function to close to what it was before the heart attack.