Ms Tilly van Buuren-Milne
B-BMED(Hon), Melbourne University | GradCert Humanitarian Assistance | B-BMED, Deakin University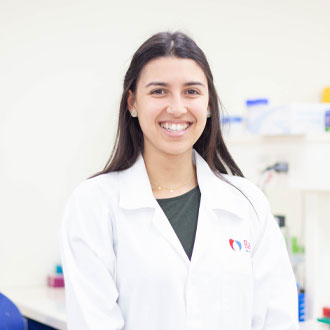 I completed a Bachelor of Biomedical Science at Deakin University in 2018, followed by an honour's year at the University of Melbourne in 2022. In-between, completing a Graduate Certificate of Humanitarian Assistance at Deakin University.
I undertook my Honours research project at the Baker Institute in the Metabolomics laboratory, investigating markers of Ferroptosis and their evaluation in Alzheimer's disease. Completing this project has given me the opportunity to continue working in the lipidomics laboratory as a Research Assistant.
With a keen and passionate drive to give back to others, I hope my contribution to the scientific field can help the wider community.