The Single-Cell Omics Platform applies single-cell omic approaches to understand complex tissues in context of development and disease. Single-cell omic technologies used by the platform include single-cell and single-nuclear RNA-sequencing (scRNA-seq, snRNA-seq), single-cell assay for transposase-accessible chromatin sequencing (scATAC-seq) and high-dimensional flow cytometry.
The Single-Cell Omics Platform can assist at all stages of research from study design and budget considerations to data analysis and publication. The platform can also assist with grant preparation and training of researchers. The platform has access to all requisite tools for single-cell omic research such as microfluidics devices (10X Genomics Chromium Controller), bioanalyzers, fluorescence activated cell sorting (FACS) facilities, and high-performance computer systems. The platform also engages and coordinates with other platforms within the Baker Institute and Alfred Research Alliance Precinct such as the Preclinical Cardiology, Microsurgery and Imaging Platform, Proteomics Research Platform.
The Single-Cell Omics Platform is supported by a team specialising in single-cell omics: Alex Pinto (Laboratory and Platform Head), Malathi Dona (Computational Biologists), Ian Hsu (Bioinformatics Engineer) and Gabriella Farrugia (single-cell and library preparation technician).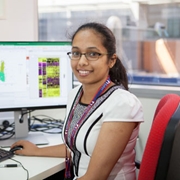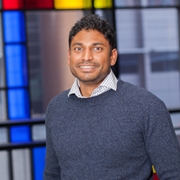 For more information, contact:
Alex Pinto
Lab Head, Cardiac Cellular Systems
Head of the Single-Cell Omics Platform
E: alex.pinto@baker.edu.au
Our expertise
Sample preparation from fresh and frozen tissue (intact cells for flow cytometry and scRNA-seq, nuclei for scRNA-seq, scATAC-seq, multiomics).
Library preparation and sequencing (scRNA-seq and scATAC-seq).
Bioinformatics and data visualisation.
Recent example papers from the group highlighting sample and library preparation and data analysis.
Location
Baker Heart and Diabetes Institute
75 Commercial Road, Melbourne
Victoria 3004, Australia