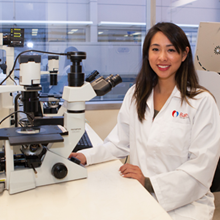 The Science in Australia Gender Equity (SAGE) pilot is an initiative of the Australian Academy of Science in partnership with the Australian Academy of Technological Sciences and Engineering.
SAGE is the first Australian trial of the UK Athena Swan gender equity accreditation program.
The Athena Swan Charter has had great success in addressing gender inequity in the higher education sector in the UK. In 2015, it celebrated its 10-year anniversary and has a membership that represents the majority of higher education institutions in the UK. Australia is the first nation to pilot this program beyond the UK and Ireland.
The Institute is delighted to have received an Athena SWAN Bronze Award for its efforts in championing gender equity and diversity.