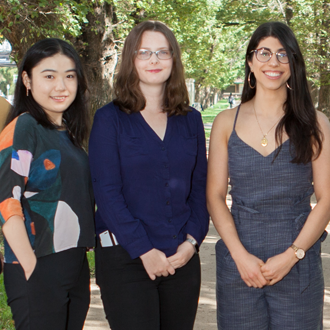 This is an important issue and we're committed to increasing the number of senior female scientists at the Institute
The Institute's Gender Equity and Diversity Committee was formed in 2014 to establish initiatives to address the issue of female under-representation at senior levels in science at the Institute and more broadly across the sector.
Studies show while almost 50 per cent of science graduates in Australia are women, only 17 per cent of women occupy senior academic positions at research institutes and universities. We also recognise the need to embrace diversity within our organisation, which has become a focus for this Committee in the past few years.
How we are empowering women and supporting diversity
In 2020, we welcomed to the Institute our first five-year Alice Baker and Eleanor Shaw Gender Equity Fellow, Dr Morag Young, a leading authority on the role of hormones in cardiovascular disease. We are currently seeking applications for a second senior female gender equity fellow to join the Institute in 2022. These prestigious female fellowships are made available by the Baker Institute and our long-time supporters, the Baker Foundation.
In 2019, Australia's largest health and medical research funding body — the National Health and Medical Research Council (NHMRC) — rated the Institute as 'excellent' when it came to meeting gender equity policy requirements. You can read more about the requirements to address the under-representation of women at senior levels in Australian health and medical research on the NHMRC website.
In 2019, we held media training with a specific goal of up-skilling more female spokespeople.
We established permanent plaques in our foyer to highlight our Gender Equity Fellowship recipients, helping to provide greater visibility of female role models.
In 2019, we established our Reconciliation Action Plan working group and following extensive consultation, we submitted our Innovate RAP in late 2020 to Reconciliation Australia. We have since received feedback and are finalising our Innovate RAP draft for resubmission. We strive to celebrate both National Reconciliation Week and NAIDOC Week at the Institute.
In 2018, we held a series of parenting workshops that will again be offered in 2019.
Our Enterprise Agreement (EA) introduced in 2017 has increased paid primary caregiver leave to 16 weeks (which can be paid at 16 weeks normal time, 8 weeks double time or 32 weeks half time).
We introduced a new clause in our EA that means that for the first four weeks upon return to work from maternity leave an employee is only required to work 75 per cent of their agreed hours but will be paid 100 per cent. This is available to staff who have given birth to a child or adopt a child.
In 2016, we introduced the Alice Baker and Eleanor Shaw Gender Equity Fellowship (awarded annually) to assist the advancement of women in science. This fellowship is up to $150,000pa over two years and covers salary, research costs and work-related travel.
Since 2014, we have offered two Women in Science Support Grants per year of up to $10,000 which staff can use towards a Research Assistant while on maternity leave and/or support while they travel for a conference. These grants were expanded in 2018 to post-doctoral scientists who are primary carers on leave.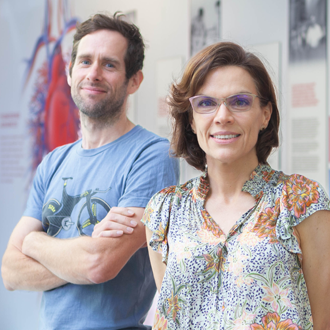 Succession planning in leadership and sharing the load is critical in championing sustainable change in gender equity
To find out more about our Gender Equity and Diversity Committee, contact one of the Co-Chairs Associate Professor Morag Young or Professor Vaughan Macefield.
Athena SWAN Bronze Award
In 2018, the Baker Institute was one of 15 research institutes and universities recognised for its efforts to improve gender equity and diversity with an inaugural Athena SWAN Bronze Award from Science in Australia Gender Equity (SAGE). The Bronze level is the first SAGE award to be made available in Australia.