The Baker Institute's metabolomic profiling facility allows us to systematically study the unique metabolite (small-molecule) fingerprints of biological systems.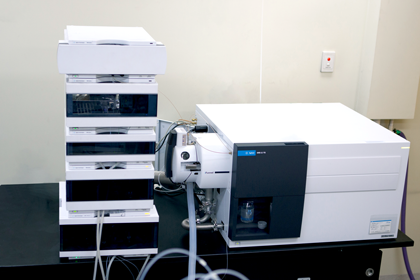 Analytical platform
High performance liquid chromatography system (HPLC) coupled to an electrospray ionisation triple quadrapole mass spectrometer. Incorporating multiple platforms but primarily an Agilent 1290 series HPLC and an Agilent 6495C triple quadrapole mass spectrometer.
Our approach and capabilities
We have developed a high throughput lipidomics approach that enables the analysis of approximately 800 lipid species from over 35 lipid classes and subclasses (see Table 1). The analysis is performed by liquid chromatography tandem mass spectrometry on one of the instruments within the Metabolomics laboratory. We use stable isotope internal standards (approximately one per class) to provide semi-quantitative data on each of the over 800 lipid species.
This analysis typically required only small amounts of biological material (10 μL plasma or 50 μg cellular protein from cell or tissue homogenates).
Study design
We can advise on appropriate experimental design to minimise variance across the experiment and maximise statistical power. Experiments can comprise anywhere from 20 to over 5000 samples. The appropriate use of quality control samples provides for standardisation across and between analytical runs.
Lipid extraction
We have developed SOPs for lipid extraction from biological fluids, cells and tissues that provide high recoveries and reproducibility.
Liquid chromatography mass spectrometry
Our experienced researchers maintain and run the mass spectrometers for the analysis of in-house and external samples.
Data extraction and analysis
Data processing is performed on specialised software available within the Metabolomics laboratory. Analysis of lipidomic data presents some specific challenges. We can also advise on, and support, subsequent statistical analysis with our established lipidomic workflow utilising open source R software to allow for ease of transparency in publication. These analyses can extend to multivariate modelling utilising machine learning approaches within a cross validation framework to create and evaluate classification or prediction models.
Metabolite class

Abbreviation

Number of species

Acylcarnitine
AC
27
Alkenyllysophosphatidylcholine
LPC(P)
6
Alkenyllysophosphatidylethanolaime
LPE(P)
4
Alkenylphosphatidylcholine
PC(P)
26
Alkenylphosphatidylcholine
PE(P)
54
Alkyldiacylglycerol
TG(O)
20
Alkyllysophosphatidylcholine
LPC(O)
10
Alkylphosphatidylcholine
PC(O)
22
Alkylphosphatidylcholine
PE(O)
14
Bile Acids
BA
2
Ceramide
Cer(d)
50
Ceramide-1-Phosphate
C1P
1
Cholesteryl Esters
CE
27
Dehydrocholesteryl ester
DE
6
Dehydrodesmosteryl ester
deDE
3
deoxyCeramdie
Cer(m)
11
Diacylglycerol
DG
25
Dihexosylceramide
Hex2Cer
10
Dihydroceramide
dhCer
6
Dimethyl-cholesteryl esters
dimethyl-CE
4
Free Cholesterol
COH
1
Free fatty acids
FFA
18
GM1 Gangliosides
GM1
1
GM3 Gangliosides
GM3
6
Hexosylceramide
HexCer
14
Hydroxy-Acylcarnitine
AC-OH
10
Lysophosphatidylcholine
LPC
61
Lysophosphatidylethanolamine
LPE
14
Lysophosphatidylinositol
LPI
8
Methyl-cholesteryl ester
methyl-CE
5
Methyl-dehydrocholesteryl ester
methyl-DE
2
Oxidised Lipids
OxSpecies
9
Phosphatidic acid
PA
6
Phosphatidylcholine
PC
69
Phosphatidylethanolamine
PE
37
Phosphatidylglycerol
PG
3
Phosphatidylinositol
PI
27
Phosphatidylinositol phosphate
PIP1
1
Phosphatidylserine
PS
7
Sphingomyelin
SM
44
Sphingosine
Sph
3
Sphingosine-1-phosphate
S1P
4
Sulfatide
SHexCer
6
Triacylglycerol
TG
79
Trihexosylceramide
Hex3Cer
6
Ubiquinone
Ubiquinone
1
Total
770
Training and collaborations
We work with both internal and external groups on collaborative projects. Training can be provided to collaborating laboratories to facilitate the processing and analysis of biological samples. Development of additional capabilities is ongoing and we are happy to discuss project specific needs.
Current projects within the Metabolomics laboratory
Identifying novel lipid and genetic signatures of metabolic disease in early childhood.
A systems epidemiology approach to define metabolic and genomic determinants of alzheimer's disease.
Genome wide association studies for the identification, validation and therapeutic targeting of lipid metabolic pathways in cardiometabolic disease.
Metabolomic studies into the pathogenesis and risk assessment of type 2 diabetes.
Plasmalogen modulation: A new therapeutic strategy for the prevention and management of non-alcoholic fatty liver disease.
Pathogenesis and risk assessment of coronary artery disease.
Lipidomic analysis of the FIELD Trial: mechanism of action and prediction of response to fenofibrate treatment in type 2 diabetes.
Dyslipidaemia resulting from obesity is a major contributor to the onset and progression of type 2 diabetes.
Contact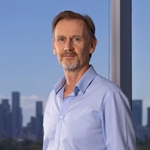 Professor Peter Meikle