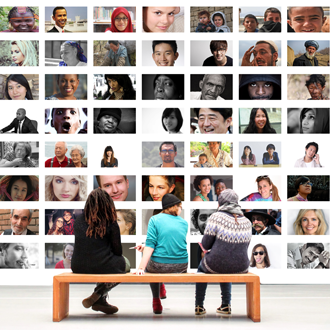 Help us understand more about type 2 diabetes and its complications
If you have diabetes, please help us to understand more about diabetes and how to prevent some of its devastating effects.
Who can participate?
We are looking for participants who live in Melbourne and have type 2 diabetes.
Whether you have had diabetes for a short or a long time; whether you are doing well or have problems with diabetes, you can be an important part of this study.
Apply to participate in this study
What is involved?
Study participants will be able to attend one of our three centres — the Baker Institute (Prahran), the Northern Hospital or the Sunshine Hospital. We will conduct a comprehensive diabetes assessment including:
A range of blood and urine tests.
A heart scan.
A comprehensive eye examination and eye scan.
We will test your memory and mental agility.
Tests of physical function.
You and your doctor will receive the results of these tests.
We will store blood and urine samples, and keep track of your health over the coming years. Over time, we will be able to use the powerful and comprehensive information from the initial testing to find ways of predicting who does and who doesn't develop serious consequences of diabetes.
If you are interested in participating or would like further information, please contact one of our study sites:
Elena Vulikh
Baker Heart and Diabetes Institute
99 Commercial Road, Melbourne Vic 3004
T: (03) 8532 1840
E: elena.vulikh@baker.edu.au
Widya Kamandalu
Sunshine Hospital
176 Furlong Road, St Albans, Vic 3021
T: 0481 057 434
E: widya.kamandalu@baker.edu.au
Tim Crough
Northern Health
185 Cooper Street, Epping Vic 3076
T: (03) 8468 0747
E: tim.crough@nh.org.au
---
More information
This epidemiological study is being led by the Baker Heart and Diabetes Institute together with the Northern and Sunshine Hospitals, La Trobe University, Centre for Eye Research Australia, Deakin University, the Australian Centre for Behavioural Research in Diabetes and Monash University. It aims to develop ways of identifying those people with type 2 diabetes who are at risk of developing diabetes complications.
What are the benefits of taking part?
You will be helping to find ways of reducing the devastating effects of diabetes.
You will have a free and comprehensive assessment of your diabetes.
A report of your diabetes will be provided to you and to your doctor.
Improving the health of people with diabetes
Diabetes is one of the most widespread and complex diseases and is responsible for many deaths worldwide. It is the leading cause of vision loss and kidney failure and can cause a decline in mental function and wellbeing.
To prevent these complications of diabetes, we need to know who is most likely to get them, but our ability to do this is very limited.