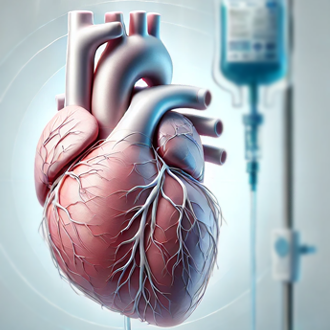 Join this study to help us better understand and treat chemotherapy-related heart damage
The Risk-guided disease management plan to prevent heart failure in patients treated with previous chemotherapy (REDEEM) study aims to understand whether chemotherapy for the treatment of cancer causes damage to the heart. We also want to know if best practice management (e.g. heart medication or exercise training) restore heart function.
If you have been treated for breast cancer or lymphoma over 10 years ago you may qualify for this important study which includes cardiac scans and exercise testing to see if any damage has occurred to your heart. If there is evidence of heart damage, you will receive a review with a cardiologist (heart specialist) and you could receive exercise training (e.g. cardiac rehab) and medications to help the heart recover.
Who can participate?
To be eligible to participate you must be:
50+ years of age
been treated for breast cancer or lymphoma over 10 years ago.
Apply to participate in this study
What is involved?
If you are interested in participating, you will need to complete a screening visit to determine if you qualify for this study. This appointment will occur at the Baker Specialist Clinics (Melbourne or Hoppers Crossing) or the Menzies Institute for Medical Research (Hobart) and will involve a cardiac ultrasound of your heart (echocardiogram). Based on the assessment we will determine your eligibility to continue in the REDEEM study.
There will be 3 visits over a 12-month period. Each session will take between 1.5–2.0 hours. Testing will include:
6 minute walk test
cardiopulmonary exercise test
echocardiography (heart ultrasound)
blood tests
questionnaires.
You will receive the results of these tests.
If you are interested in participating or would like further information, please contact the REDEEM study team in your area:
Baker Specialist Clinics (Victoria)
T: (03) 8532 1127
E: redeem@baker.edu.au
Menzies Institute for Medical Research (Tasmania)
T: (03) 6226 4235
E: menzies.redeem@utas.edu.au
Download the PICF