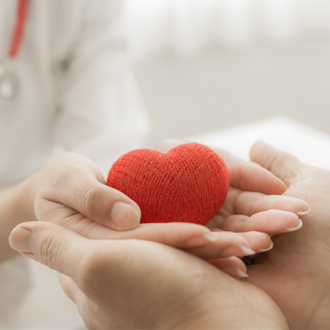 Have you been diagnosed with heart failure?
Would you like to contribute to research?
You are invited to take part in this Alfred Health research project that is looking at the foundational science of heart failure and to further investigate the mechanism of action of dapagliflozin (a SLGT2 inhibitor that is approved by the TGA in Australia) in heart failure.
Who can participate?
You may be eligible for this study if you:
are aged over 18
have been diagnosed with heart failure.
Enquire about participating in this trial
What is involved?
This study will involve:
two right heart catheterisation procedures
two echocardiograms
blood tests.
You will be required to attend four cardiologist visits at the Alfred Hospital.
We are unable to provide payments to volunteers, but reimbursement can be considered for parking and travel.
If you would like further information, please contact the Study Coordinators:
T: (03) 9076 3040
E: hfresearch@alfred.org.au
This study has received Ethics Approval from the Alfred Hospital Ethics Committee, reference: 744/20.