One way to support our research and leave a lasting gift is to support our talented researchers such as the Sir Laurence Muir Prize. This prestigious award, presented annually to an Early Career Scientist at the Baker Institute, recognises emerging research leaders at the Institute.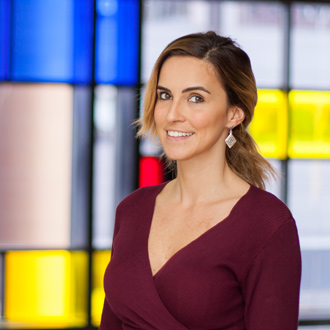 The 2017 Sir Laurence Muir Prize winner, Dr Francine Marques, is one of the Baker Institutes talented Bright Sparks. Her research has found that a certain type of fibre is linked to lowering blood pressure. Her goal is to develop a natural dietary supplement that could help patients with high blood pressure in as little as five years.
Francine's outstanding achievements during the past few years make her a fitting recipient for this coveted Institute prize for early career scientists.
The medal and significant $25,000 prize is named in honour of Sir Laurence Muir, a well-known figure in Australian business and philanthropy sectors. This prize is a testament to the enormous contributions that he made to the health and medical research sector, and in particular, to the Baker Institute.
Such prizes are extremely valuable in supporting researchers, particularly highly talented early to mid-career researchers, to take their discoveries to the next level. You can contribute to recognisning our extremely valuable researchers by donating today.