Associate Professor Anna Calkin
BSc(Honours) in Physiology, Monash University | PhD in Medicine, Monash University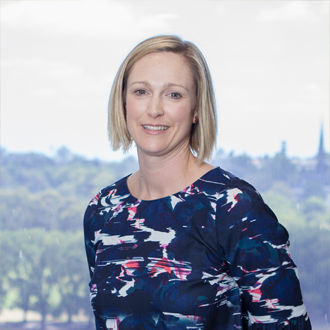 A/Prof Anna Calkin received a National Heart Foundation (NHF) postgraduate scholarship as the top-ranked Victorian candidate to undertake her PhD studies with Monash University at the Baker Institute. She then undertook postdoctoral training at the Australian Centre of Blood Diseases, as the recipient of a NHMRC Peter Doherty Fellowship. A NHF Overseas Training Fellowship then allowed her to pursue her interest in lipid metabolism under the mentorship of Professor Peter Tontonoz, a Howard Hughes Fellow at UCLA. Her work on the novel regulator of the LDL receptor IDOL, defined the IDOL-LDLR recognition sequence, a potential therapeutic target to modulate LDL cholesterol levels, and established its importance in humans. She was promoted to adjunct instructor and became a junior member of faculty during this time. Anna returned to the Baker Institute in 2013, and soon after secured a NHF Future Leader Fellowship.
A/Prof Calkin heads the Lipid Metabolism and Cardiometabolic Disease laboratory, co-leads the Bioinformatics Discovery and Translation Program and plays a leadership role within the Gender Equity and Diversity Committee at the Baker Institute. Her research program takes a systems genetics approach, combining large scale 'omics datasets from humans and genetic panels of mice with validation in preclinical models, to identify novel therapeutic targets for the prevention of cardiometabolic diseases, with a focus on fatty liver and cardiovascular disease.
A/Prof Calkin has published in high calibre journals including Nature, PNAS, Journal of Clinical Investigation, Circulation and Nature Reviews. She has received funding from the Diabetes Australia Research Trust, CASS, NHF and NHMRC and has ties with industry including CSL Limited and Ionis Pharmaceuticals.