Professor Neville Owen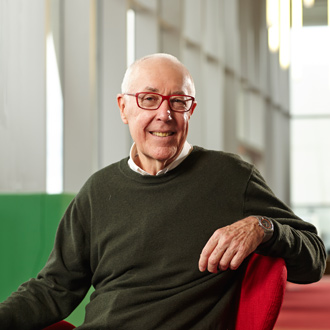 Neville is a Senior Scientist in the Baker Institute's Physical Activity laboratory and Distinguished Professor in the Centre for Urban Transitions at Swinburne University. He has honorary appointments as an Adjunct Professor in the School of Public Health at the University of Queensland, the Department of Medicine at Monash University, and the Centre for Health Research at the University of Southern Queensland.
His research relates to the primary prevention of diabetes, heart disease and cancer, through identifying health consequences and environmental influences on physical inactivity and sedentary behaviour – too little exercise and too much sitting. This involves laboratory-based experimental work, large scale prospective observational studies and field-based randomised controlled trials. He has published some 600 peer-reviewed papers.
Neville has been supported continuously by grants from the NHMRC since 1992, and recently completed his second NHMRC Senior Principal Research Fellowship, a five-year Program Grant (Sitting less and moving more: population health research to understand and influence sedentary behaviour) and a NHMRC Centre of Research Excellence (Sitting time and chronic disease — measurement, mechanisms and interventions).