Dr Yingting (Tina) Cao
MBBS, Jiangsu University | MMedSc, Karolinska Institute | PhD, The University of Adelaide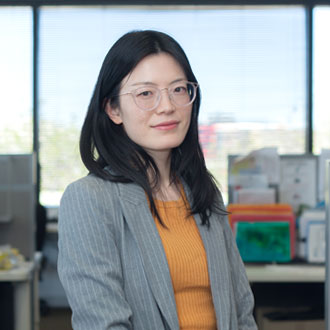 Dr Cao is a public health researcher with a strong interest in cardiometabolic diseases preventions at the population level. Her background and expertise span from earlier medical training (MBBS) to later training in public health and epidemiology (MMedSc, PhD).
Her PhD work has investigated the associations between nutrition (dietary intake, dietary patterns etc.) and sleep disorders and other chronic conditions across Australian and Chinese populations, providing more evidence for potential nutritional interventions for chronic diseases. The work following her PhD has been extended from the focused nutrition area to more broader factors for chronic diseases, such as physical activity, sedentary behaviour, and their interaction with dietary patterns in terms of cardiometabolic outcomes in low- and middle-income countries. More recently, Dr Cao is more dedicated to understanding how to improve cardiometabolic outcomes in disadvantaged populations in Australia (e.g. culturally and linguistically diverse populations) by integrating health literacy into conventional chronic care model. There is so much to do to improve health inequity and looking at the perspective of health literacy is important to address the diversity of population in Australia, which hasn't been sufficiently attended.
Up to present, Dr Cao has published over 22 peer-reviewed journal papers, 1 national report, receiving 476 citations since 2017. She is the member of human research ethics committee at the University of Melbourne and guest editor at the journal of Diabetology. She has co-supervised 2 honours student and 1 Master student to completion.