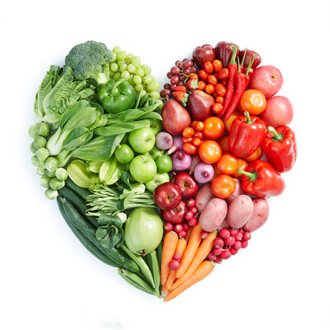 Could diet be used to help manage your blood pressure?
It is well known that our diet influences the risk of high blood pressure. New evidence from our laboratory has emerged that this may be due to the bacteria that live in our gut. While our bodies are incapable of digesting some types of fibre, they are fermented in the gut, where they feed the community of 'good' bacteria. This results in the release of substances that can be detected in our blood and might be beneficial in lowering our blood pressure. The current study will expand our knowledge of the gut bacteria in the setting of normal and high blood pressure to help us understand the types of bacteria present in those who develop high blood pressure and, whether these bacteria could be contributing to the increase in blood pressure.
Who can participate?
Participants must:
be aged 40–70 years old
have normal body weight, BMI 30 or less (calculate your BMI)
have high blood pressure (>140/90 mmHg), but are not yet taking medication to control their blood pressure
have not taken probiotics or received antibiotics for 3 months
not have type 1 or type 2 diabetes, kidney disease or gastrointestinal diseases (intestinal surgery, inflammatory bowel disease, celiac disease, lactose intolerance, chronic pancreatitis or other malabsorption disorder).
What is involved?
Participants would be required to visit the Heart Centre at the Alfred Hospital in Prahran on one occasion (flexible time, available from 7 am to 7 pm on weekdays), and then drop sample and blood pressure monitor on another occasion.
If you are interested in participating or would like further information, please contact:
Dr Francine Marques
T +61 3 8532 1916
E Francine.Marques@baker.edu.au