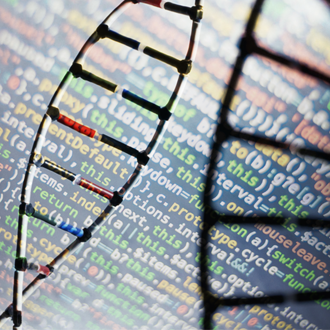 Using big data approaches to inform our science
Program leads: Professor Michael Inouye and Dr Fumihiko Takeuchi
The Baker Institute's Bioinformatics Discovery and Translation Program aims to build bioinformatics capacity through collaboration (internal and external), support and training.
Our capabilities include the analysis of data and cross-omic integration from diverse technologies, including:
genomics
epigenomics
transcriptomics
proteomics
metabolomics
metagenomics/microbiota.
A diverse set of analytical techniques are employed, including:
statistical analysis
machine learning
network analysis
high-dimensional data visualisation
design of computational algorithms.
This enables the identification of genetic variants, genes and other biomolecular/organismal entities that differ between conditions, as well as the use of these differences to make disease predictions, infer pathogenesis and identify targets for intervention.