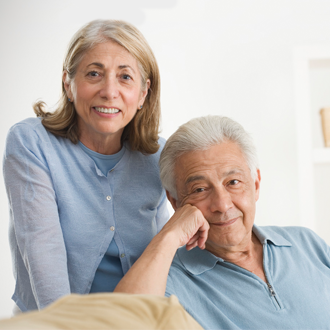 Achieving a full and rewarding life for older Australians
Program leads: Professor Julie McMullen and Associate Professor Alexander Pinto

Since the 1970's the number of people who die as a result of heart attack has decreased dramatically and yet cardiovascular disease remains the number one cause of death in Australia, claiming one life every 12 minutes. People now live longer — with 95 per cent of people who experience heart attack surviving — only to experience diminished quality of life due to the rise of diseases of ageing. The cardiovascular diseases of ageing include high blood pressure (hypertension) heart failure, atrial fibrillation and aortic stenosis. Unfortunately, we have yet to develop satisfactory solutions for these conditions and as a result, many older Australians are spending their retirement years in hospital waiting queues, unable to live full and rewarding lives due to life-threatening conditions.
Our research program incorporates laboratory-based research with patient research in order to understand how diseases of the cardiovascular system arise and what we can do to detect them earlier, prevent their onset and manage them with more effective therapy options. If we're successful, we'll pinpoint the people with hypertension who would benefit most from renal denervation; identify specific lifestyle interventions that can prevent the onset of atrial fibrillation; develop more accurate screening programs to detect aortic stenosis; and we'll be able to describe the most effective treatments for heart failure.
Ultimately, our goal is to ensure every Australian enjoys better quality of life as they age, giving them more time to spend with loved ones and less time spent waiting for expensive and often invasive treatments.