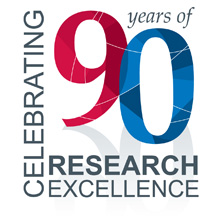 The Baker Institute is celebrating over 90 years of research excellence
Imagine if we could provide specific, evidence-based physical activity guidelines to help people manage type 2 diabetes
We all know exercise is good for us. For the past few decades, clinicians and health professionals have been encouraging people to exercise regularly for health. However, for a whole host of reasons, the unfortunate reality for many is that this just doesn't happen or isn't sustainable long-term.
What then is the baseline level of movement that is needed to prevent or manage disease? How much is activity is enough and what can we do to obtain optimum benefit? Regular walking or standing breaks? Resistance exercises? Reducing our sitting time? These are familiar questions to exercise physiologist turned researcher, Paddy Dempsey.
A PhD student in the Physical Activity Laboratory, Paddy says it was these questions from patients that encouraged him to pursue a career in research, where he could try and provide definitive answers and make an impact in the public health arena.
Researchers globally are working hard to provide the answers and whilst there is some way to go, we are getting closer. Last year, the Baker Institutes's Physical Activity Laboratory helped devise a set of recommendations for employers to reduce prolonged periods of sedentary work which was published in the British Journal of Sports Medicine. The recommendations are based on data that people who sit for long periods have an increased risk of developing diseases like type 2 diabetes and cardiovascular disease.
Paddy has been looking at the role of practical interventions such as short, intermittent bursts of movement (sitting interruptions) on blood sugar levels in people with type 2 diabetes. He presented this work last year at several prestigious conferences in the United States and visited other labs working in this area.
Paddy hopes to be at the forefront of advancing understanding of the long-term impact that physical activity and sedentary behaviour has on diseases like type 2 diabetes in order to influence policymakers and our daily lifestyles.
In the future, he hopes to do further research at one of the big physical activity research centres in the US or the UK and ultimately, apply and bring this knowledge back to Australia.