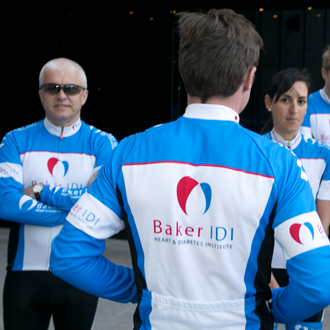 Help raise funds to protect the health of all Australians
Our fundraisers get involved for many reasons. They do it to remember a loved one, or to raise awareness about heart disease and diabetes. They do it for fun, or to get fit and look after their own health. But they all want to make a difference and so can you!
As a volunteer fundraiser, you will improve the quality of life for those living with heart disease and diabetes, while ensuring the health of future generations.
The possibilities are endless, but here are some popular ways to raise funds:
Enter a local fitness challenge, like a marathon or triathlon and ask your family and friends to sponsor your efforts.
Hold a morning tea at work or for your friends.
Organise a trivia night or auction at your local pub or RSL club.
Create a golf or sports day.
If you would like to get involved in community fundraising, please contact:
Amy Curtis
T: 03 8532 1588
E: amy.curtis@baker.edu.au