Have you got what it takes to join Team to Beat?
Boost your performance with access to latest research and make a real impact for all Australians.
The Team to Beat is looking for people to be part of the ultimate challenge by taking on the mighty IRONMAN® triathlon.
We are looking for 10 companies to recruit teams of up to 10 colleagues to take on IRONMAN (either the full course or the shorter 70.3) as part of the Team to Beat. It's a huge challenge, but our coaches will be on your side to support both your training and your fundraising.
Why take part?
All the money you raise by taking part in IRONMAN as part of Team to Beat will be used to support our vital work, and ultimately change lives across Australia.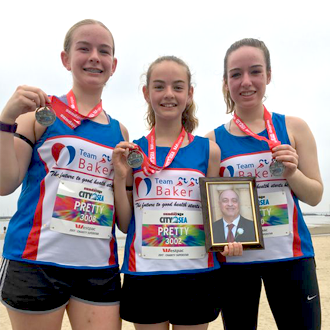 Elyse, Ada and Grace Pretty ran in the 2017 City2Sea in memory of their adored Uncle Vin. They raised awareness and donations for heart disease.
Our fundraisers get involved for many reasons. They do it to remember a loved one, or to raise awareness about heart disease and diabetes. They do it for fun, or to get fit and look after their own health. But they all want to make a difference and so can you!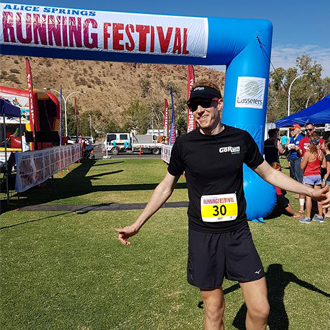 Chris White ran 17 marathons in 2017 to raise over $17,000 for the Baker Institute. What challenge would you take on?
If you would like to get involved in community fundraising, please contact:
Amy Curtis
T 03 8532 1588
E Amy.Curtis@baker.edu.au