There are a diverse range of roles available at the Baker Institute for volunteers, in such areas as:
Clinical research
assisting with data collection
recruiting and surveying research study participants
interviewing patients and assisting them to complete surveys
analysing survey results
maintaining database information and undertaking data entry
preparing information kits.
Fundraising and special events
assisting with preparations for an event
undertaking large mail-out and collection campaigns.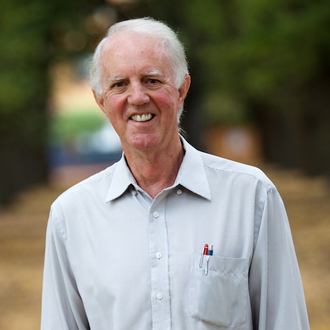 "Thomas Baker had a big dream for medical research 90 years ago. It is a dream that lives on in the work of the Baker Institute." — David Finn, Baker Institute volunteer
David Finn has been volunteering day in and day out at the Baker Institute for almost 10 years. He has become a valuable member of the Baker Institute family, volunteering his time as a way of contributing to the progress of medical research. David is also a passionate historian and in recent months has been researching and documenting the 90-year history of the Institute.
Thank you David, and all the wonderful volunteers who commit their time and energy to better health and medical research.
Application
Our demand for volunteers varies throughout the year. If you are interested, get in touch with your details and we will keep you on our list for 3 months, during this time we will do our best to find you a placement within your preferred laboratory or department.
Stephanie Roze
HR Administrator
T: 03 8532 1469

Sarah Francisco
HR Administrator
T: 03 8532 1470