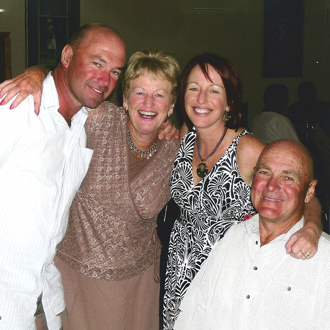 Giving in memory of someone you love can be a powerful and lasting way to celebrate their life while contributing to vital medical research.
Celebrate the life of someone you love by giving a special in-memoriam gift to the Baker Heart and Diabetes Institute.
Your thoughtful donation will ensure that the memory of your loved one will live on and provide hope to many others affected by heart disease and diabetes.
There are various ways that you can make a gift in memory, this includes:
Make a family donation in memory of your loved one.
Donations in lieu of flowers at a funeral.
Establish an automated regular monthly gift in their memory, or an annual contribution to mark a special event or birthday.
This is a very special way of honouring your loved one and will provide ongoing, reliable support for life saving research, education and community programs.
How to arrange a gift in memory
In-memoriam donation forms are available on request and can be made available at a funeral, wake, church or other commemorative service where people may choose to make a donation in lieu of flowers.
To request donation forms and reply paid envelopes, contact our fundraising department on 1800 827 040 or download our in-memoriam donation form today.
To set up automated monthly or annual donations in memory of your loved one, please email our friendly Fundraising Team or give us a call on 1800 827 040.
Other ways to recognise occasions?
Celebration donations are a great way to commemorate wedding anniversaries, birthdays, graduations or any special occasion. More and more people are choosing to invite their guests to make a donation to a cause that is dear to them rather than receive presents.