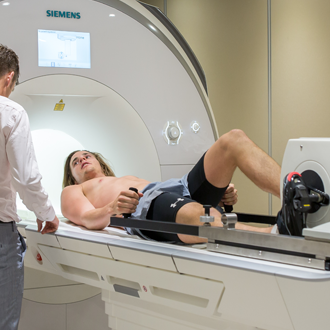 Atrial remodelling and the risk of arrhythmias in endurance athletes
In the ProAFHeart study we aim to assess the association between atrial fibrillation (AF) and intense endurance exercise. Atrial Fibrillation is the most common sustained arrhythmia and amongst the established risk factors of age, hypertension and diabetes, exercise is increasingly recognised as a powerful modulator of AF risk.
Low and moderate intensity exercise is an important therapy in the prevention and treatment of AF but on the other end we notice that intense endurance exercise promotes AF. The mechanism for this are still to be understood.
This study will be the largest study of its kind and will enable us to clarify the effects that endurance exercise has on changes in heart function and structure, in particular atrial remodelling and how this affects the prevalence of AF.
This study is being conducted by the Baker Institute's Sports Cardiology laboratory.
Enquire about participating in this trial
Who can participate?
Young elite athletes:
Aged 16–23.
Competing in endurance based activities (triathlon, cycling, rowing, canoeing, distance running swimming at state or national level).
Planning to continue endurance sport competition for at least the next 5 years.
Retiring elite athletes:
Aged 28–45.
Within 12 months of retirement from elite competition in an endurance based activity at state or national level.
Retired elite athletes:
Aged 45–80.
Have retired after 10 years competition in rowing at national or international level.
Retiring elite athletes:
Aged 16–75.
have:

AF or atrial flutter; or
ventricular arrhythmia; or
a resting HR < 35 bpm; or
an abnormal cardiac function.
What is involved?
The study involves baseline and 2 year follow up testing, requiring approximately 5 hours of your time.
The tests we will be conducting are:
Cardiac Magnetic Resonance imaging (CMR)
heart ultrasound
VO2max
DEXA scan
24h Holter monitor
blood samples, height, weight
Retired athletes will undergo a repeat electrocardiogram and 3-day Holter monitor 12 months and 2 years following baseline testing.
If you are interested and would like further information please contact:
Kristel Janssens
T: +61 3 8532 1169
E: kristel.janssens@baker.edu.au