Dr Alexandra George
BMLSc (University of Otago) | BSc(Hons) | PhD (University of Western Australia)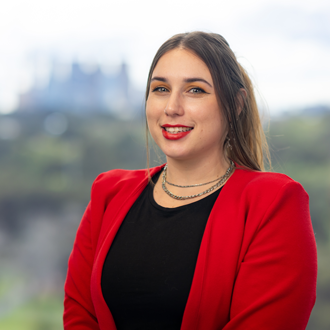 Evidence and understanding of effective prediction and prevention of obesity, diabetes (type 1 and 2), and cardiovascular disease is essential in a world experiencing ever-growing incidences of non-communicable disease. Long-term health is established early in life, and breastfeeding and human milk are known to reduce the risk of later life development of these diseases; however, human milk is understudied and the mechanisms through which this protection occurs are largely unknown.
Alexandra's research focus is lipidomics in early life. She aims to gain understanding of lipids that protect the infant against obesity, diabetes, and cardiovascular disease, particularly through human milk/breastfeeding. This involves utilising the state-of-the-art lipidomics platform to identify novel human milk lipids and perform comprehensive analyses of various biofluids from human birth cohorts to elucidate the role of these lipids in early life.
Alexandra is passionate about promoting human milk research and generating scientific evidence to improve breastfeeding understanding, policy and healthcare; and thus healthy infants who develop into healthy adults.