Dr Anna Watson
BSc(Hons) | PhD, University of Melbourne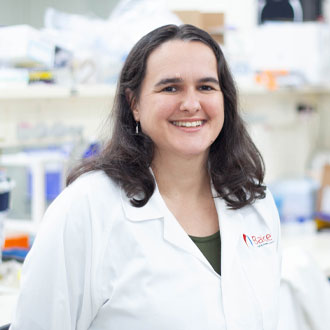 Dr Watson has a long track record in preclinical research as well as collaboration with industry. Her interests in cross-disciplinary neurobiological and cardiovascular training includes research into the control of metabolism and the cardiovascular system by signalling peptides and the autonomic nervous system. Her research has led her to projects in a few different countries and institutions. She has 44 publications to date with first and corresponding authorship in top ranking journals such as Diabetes, Hypertension and Neuroscience.
After completing research investigating the neural effects of the peptide, leptin, at the German Institute of Human Nutrition (DIfE), Dr Watson returned to Australia to complete her PhD. As part of her dissertation at the Florey Institute/University of Melbourne she discovered the important and long-lasting effects of the signalling peptide, urotensin II, in the control of the heart, the sympathetic nervous system, as well as and changes in sympathetic nerve activity in heart failure.
She was awarded an NHMRC Early Career fellowship to examine pathological roles of urotensin II in diabetic cardiovascular and renal complications at the Baker Institute. In collaboration with Speedel Pharma and Abbott she also led research examining peptide treatment targets such as endothelin 1, as well as projects examining the effects of advanced glycation end products on diabetes-associated atherosclerosis and kidney disease. Following on from this she led her own research program based on her CIA NHMRC and philanthropic funding investigating neural changes in diabetic nephropathy and hypertension (Department of Diabetes, Monash University, Melbourne), discovering links between neural changes in kidney disease and oxidative stress. In 2020 she moved to the Atherothrombosis and Vascular Biology laboratory at the Baker Institute, researching potential of novel peptide therapeutics in treatment of atherosclerosis and the stabilisation of vulnerable plaque.