Dr Elizabeth (Liz) Potter
MBBS (Hons) | FRACP | PhD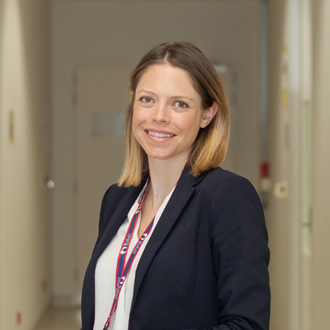 Dr Liz Potter is a Physician specialising in general medicine whose interest in heart failure prevention and management lead her to undertake a PhD at the Baker Institute, where she is now a Postdoctoral Researcher.
Dr Potter completed her medical training at King's College London, UK, graduating with clinical distinction and a first-class BSc comprising original research in the role of endothelial progenitor cells in cardiovascular risk. After moving to Australia and achieving Fellowship of the Royal Australasian College of Physicians (FRACP), her drive to advance medical knowledge in heart failure prevention lead her to the Baker Institute. She was Co-Investigator and Clinical Lead of the 'Vic-ELF' (Victorian Study of Echocardiographic detection of Left ventricular dysfunction) randomised controlled trial.
Her research interests center on echocardiographic imaging, and other methods, in the detection of early cardiac disease as well as early intervention. In established heart failure she is interested in how 'point-of-care' ultrasound imaging can improve management. Her work is highly collaborative, working with disciplines including exercise physiology, machine learning/bioinformatics as well as industry.
She continues clinical work in the General Medicine unit and Heart Failure with preserved Ejection Fraction (HFpEF) clinic at Alfred Health.