Ms Cindy Shea
B. Nut & Diet(Hons), Queensland University Technology | Graduate Certificate in Diabetes Education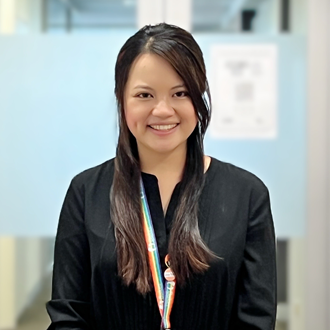 Cindy is an Accredited Practising Dietitian with postgraduate qualifications in Diabetes Education and Management. She has worked as a clinical dietitian for more than 10 years in acute and community within Australia and Singapore. This includes working in diabetes specialist clinics within Regional and Metro Victoria.
She has extensive knowledge and experience working with people living with diabetes (including Type 1, Type 2, Gestational Diabetes and diabetes in pregnancy), weight management and cardiovascular conditions. She has experience in providing individualised dietary advice to clients, delivering group education and facilitating health professional training. Her aim is to educate, empower and support her clients to improve their overall health and wellbeing.
Cindy's interest lies working with people living with Type 1 Diabetes and also diabetes in pregnancy. Her goal is to assist them in balancing diabetes with various stages of life and in particular when planning for pregnancy optimising their health prior conceiving.
She oversees health professional training, healthy choices in workplaces and chairs the Baker Institutes Health and Wellbeing Committee.