Professor Garry Jennings AO
MD | FRCP | FRACP | FAAHMS | FCSANZ | FHBPRCA | FAHA | MAICD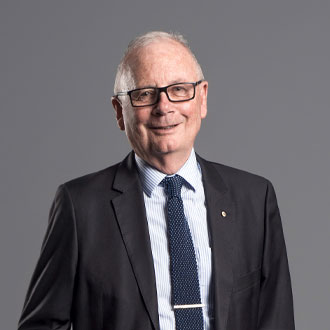 Professor Garry Jennings AO the Director and CEO of the Baker Institute from 2001–15. He is Executive Director of Sydney Health Partners and Chief Medical Advisor of the Heart Foundation.
His previous positions include head of Cardiology and Chair Division of Medicine of the Alfred Hospital, Melbourne and National CEO of the Heart Foundation. He serves on several public and private Boards, Trusts and Foundations. He was President of a number of national and international scientific societies and of the Association of Australian Medical Research Institutes (AAMRI). He is Associate Editor of Hypertension, the highest ranked journal in the field.
A cardiologist, over 500 of his publications have been cited more than 25,000 times on subjects ranging from prevention, pathophysiology and treatment of cardiovascular disease to aboriginal health and health policy.