Dr Anjali Bhagwat
BSc | MSc | PhD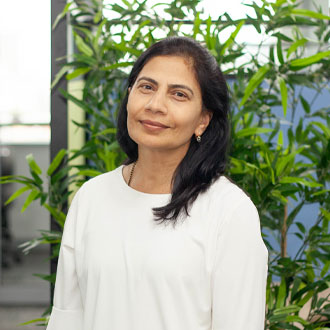 Dr Anjali Bhagwat is a Project Data Manager (Human Research) in the Metabolomics laboaratory at the Baker Heart and Diabetes Institute. She joined the Australian Cardiovascular disease Data Commons (ACDC) project in 2023. ACDC is aiming to provide a secure, scalable, internationally integrated data infrastructure and will help to increase capacity of researchers to undertake discovery and translational research specifically cardiovascular risk assessment and treatment, a growing need in Australia.
Anjali received her PhD degree from 'Centre for Green Chemistry, ARC research Centre, Monash University. There she developed a library of small novel molecules and developed a novel method for purification of human body proteins such as antibodies, cytokines, transferrin etc.
After her PhD, Anjali undertook industrial research in the biotech industry and worked on coagulation and immunno assays research and development areas. She worked in biotech R&D as a project lead and developed hands-on industrial R&D experience to bring lab research to products (including tech transfer, commercialisation of product, operations etc.) following required regulatory standards including clinical trials management and clinical data management activities as per ICH GCP; she is an experienced project lead of scientific and translational operations.
From 2019, She worked as a Program Manager of a Clinical Trials business unit in a fast-paced environment as an interface between researchers, sponsors, CROs, sites, MOs and labs managing end-to-end multiple clinical trials with a proven record of successfully managing all projects playing key role in senior management team.