Ms Asmita Dalal
BSc | GradDipSCi | PGDipSci | MNP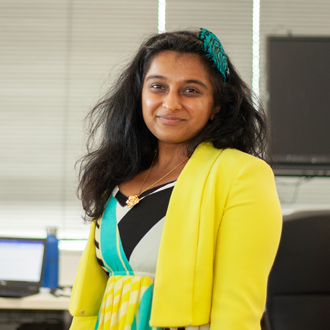 The research studies that I am involved with are focused on prevention of primary and secondary cardiovascular disease to help reduce the burden of morbidity and mortality from this preventable disease.
My work involves conducting clinic assessments focusing on cardiovascular assessments including analysing ECGs. Both the studies have underpinning health behaviour change models which encompasses the biopsychosocial model of health. I conduct health coaching sessions using motivational interviewing techniques to help motivate healthier lifestyles.
This is the most fascinating aspect of my work because it amalgamates my education and work experiences in a quantitative research milieu but I still get the opportunity to conduct individualised consults with people from various cultures and backgrounds.