Dr Brian Drew
BSc(Honours) in Molecular Biology, Deakin University | PhD in Medicine, Monash University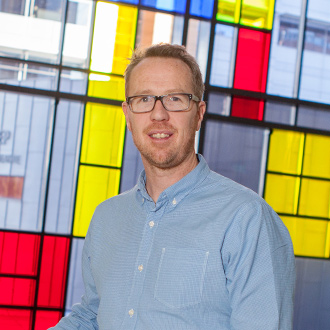 Dr Brian Drew completed his BSc (Honours) in Molecular Biology at Deakin University and his PhD in Medicine at Monash University. Funded by an NHMRC Dora Lush Scholarship, his PhD work at the Baker Institute demonstrated, for the first time, that low plasma levels of high-density lipoprotein (HDL) observed in patients with diabetes were a contributing factor for glucose intolerance, and not just a bystander as initially thought. This thought provoking work shifted our thinking in the field and has subsequently led to numerous ongoing clinical trials.
After his PhD, Dr Drew moved to the USA to take up a postdoctoral position at the David Geffen School of Medicine at UCLA funded by an NHMRC CJ Martin Overseas Fellowship. At UCLA, he continued his work in the diabetes field. He demonstrated that the hormone nuclear receptor ERα, previously thought to be solely a reproductive receptor, regulates energy metabolism in peripheral tissues through the regulation of mitochondrial quality control. During his four years at UCLA, Dr Drew was awarded a competitive Fellowship from the UCLA Jonsson Comprehensive Cancer Centre for his work linking obesity to the incidence of breast cancer. In collaboration with numerous leaders in the field (Tontonoz, Lusis, Edwards, Slamon), these studies instigated Dr Drew's current work which utilises large scale genetic screens and systems biology to unravel the links between lipids and mitochondria, and how these pathways are able to be exploited in muscle, adipose tissue and the liver to treat metabolic disease. Dr Drew has since established his own group at the Baker Institute and has been Group Leader of the Diabetes and Dyslipidaemia Group for the past three years.
He is co-author on numerous publications in high ranking journals in the fields of diabetes, cardiovascular disease and metabolism including Science Translational Medicine, Cell Metabolism, PNAS, Circulation, Journal of the American College of Cardiology, European Heart Journal and Diabetes. He has also co-authored a review article in Nature Reviews Endocrinology describing the emerging role for HDL in glucose metabolism. Dr Drew is an Adjunct Lecturer in the Central Clinical School and a guest lecturer in the Physiology Department at Monash University.