Dr Daniel Donner
PhD, BBiomedSc and MMedRes, Griffith University | GCResMgt, Southern Cross University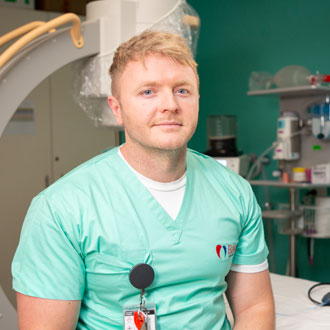 Dr Daniel Donner graduated from Griffith University (Queensland) with a Bachelor of Biomedical Science (2008) before completing a Masters of Medical Research (2010). In 2011, he was granted an Australian Postgraduate Award to pursue a PhD in cardiovascular research and received an Australian Government scholarship to commence parallel study within the National Commercialisation Training Scheme. Throughout his doctoral studies, his research concentrated on the development of novel models of disease for the evaluation of selective androgen receptor therapies in the treatment of obesity and diabetes.
Before completing his PhD (2015), Dr Donner had also completed a Graduate Certificate in Research Management (2012); and co-authored 9 peer-reviewed publications, a text book chapter, and over 15 abstracts at national and international scientific meetings.
Daniel has been interviewed on live national television and radio, and in national/regional newspapers for his expertise in the cardiovascular risks associated with both high and subsequently low testosterone resulting from anabolic steroid abuse.
Dr Donner joined the Baker Heart and Diabetes Institute in 2017 as a member of the Institute's microsurgery and imagery platform, bringing with him extensive experience in the development and characterisation of novel cardiovascular disease models.