Professor Dianna Magliano OAM
BAppSci (Hons) | PhD, RMIT University | Master of Public Health, Monash University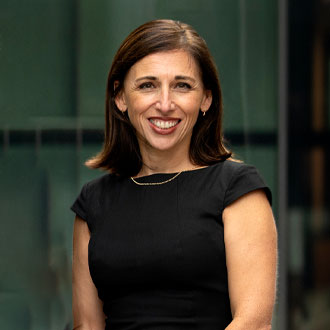 Professor Dianna Magliano has a BAppSci (Hons), PhD, and a Master of Public Health. At the Baker Institute, she heads the Diabetes and Population Health Unit, a group focusing on the epidemiology of diabetes and obesity. She also holds an appointment at Monash University where she coordinates the Master of Public Health.
Professor Magliano has over 15 years' experience in epidemiology, the majority of these in diabetes research. Dianna is interested in the use of large data sets to advance understanding of diabetes trends to inform investment in health resources and enhance diabetes care.
Her recent work involves using large datasets such as the National Diabetes Service Scheme, the (Australian Diabetes registry) linked to other administrative datasets to understand the burden and trends of diabetes complications. This was the largest linked project conducted in Australia and took over 18 months to traverse the ethical and legal barriers. She continues to develop large scale, national linked data projects which are key to informing clinical care in diabetes. As an epidemiologist she is also interested in understanding the global trends of diabetes incidence and is currently leading over 24 international collaborators and the Centre of Disease Control, USA to explore diabetes trends in diabetes incidence and mortality across the globe. Dianna has authored over 240 peer-reviewed scientific papers and several book chapters. Her work in diabetes on the international stage has led her to hold the presidency of the International Diabetes Epidemiology Group in 2015–2017, an editor role at Diabetes Research and Clinical Practice and she is currently Co-chairing the 10th Edition of the Diabetes Atlas for the International Diabetes Federation.
Professor Magliano is also passionate about helping to champion gender equity in science and more broadly. She helped establish and chaired the inaugural Gender Equity and Diversity Committee at the Baker Institute in 2014 and spearheaded the Institute's successful bronze Athena SWAN Science in Australia Gender Equity (SAGE) award in 2018. She enjoys mentoring early career scientists so that they achieve their potential and obtain leadership positions.