Professor Geoff Head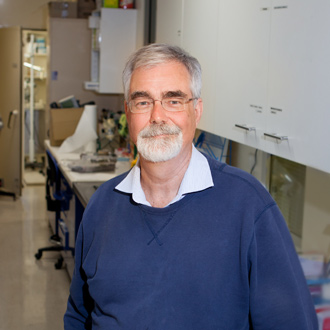 Geoff Head is an internationally renowned neurophysiologist and neuropharmacologist with over 35 years of experience in medical research that began at the Baker Institute in 1977. He is now a Principal Research Fellow of the NHMRC, Head of the Neuropharmacology Laboratory at the Baker Institute and Adjunct Professor in the Department of Pharmacology at Monash University. He has published over 260 scientific papers during his scientific career and holds a patent for a novel therapy for heart failure. He is Editor in Chief of a major online open access journal Frontiers in Integrative Physiology.
He has made major contributions in the understanding of brain neurotransmitters (monoamines and peptides such as angiotensin) in cardiovascular regulation and hypertension. He has also published extensively on the mechanism of action of centrally acting antihypertensive agents, baroreflex changes in hypertension and more recently in renin dependent hypertension and neurogenic hypertension.