Mr Jonathon Cross
BSc | MSc, La Trobe University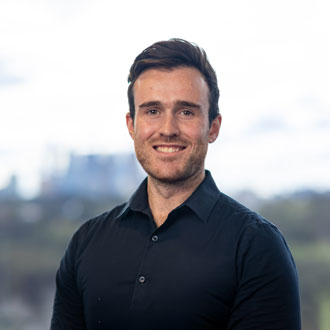 Jonathon completed his Bachelor of Biological Science and Master of Biotechnology and Bioinformatics at La Trobe University. During his master's degree, he investigated post-translational modifications in CSLF6, an enzyme responsible for (1,3;1,4)-β-glucan biosynthesis in cereals. To achieve this, he used a wide range of biochemical/proteomic techniques including western blots, high resolution imaging, bioanalytical assays, and DNA/RNA sequence alignment programs.
In 2019, Jonathon was employed by CSL-Seqirus in the Antivenom/Antitoxins department producing and manufacturing antivenoms for Australia's venomous animals such as snakes, spiders, and jellyfish. Jonathon has now since then, joined the Molecular Proteomics laboratory as a proteomics research assistant.
He will be utilising nano LC-MS/MS technology and quantitative proteomic profiling for cellular signalling in normal physiology, cancer biology and heart disease models to help understand molecular mechanisms of disease progression. Importantly, Jonathon will play an important role in quantitative identification of protein cargo and biological insights of extracellular vesicles (including exosomes), in addition to collaborative network at the Baker Institute.