Mr Nicholas Sing
BSc(Hons), RMIT University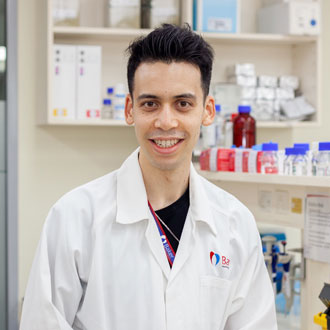 Nicholas is a PhD student who forms part of the bioinformatics team at Peter Meikle's Metabolomics laboratory. Nicholas initially studied environmental science at undergraduate level before becoming interested in biomedical research. During honours and at a post-graduate level he developed experience and interest in exercise physiology and then women's health related research. Additionally, due to a childhood interest in computer programming he has sort to actively pursue programming as part of his PhD research where he has moved into the bioinformatics domain for his current PhD project.
In Nicholas's current research he is focussed on developing new methodologies/techniques for analysing and exploring lipidomic datasets generated as part of population studies for biological insight.
Nicholas brings a unique background, studying a wealth of biology and chemistry as part of his undergraduate degree whilst also having a highly developed skillset in computer programming.