Professor Sam El-Osta
BSc(Hons) | PhD, University of Melbourne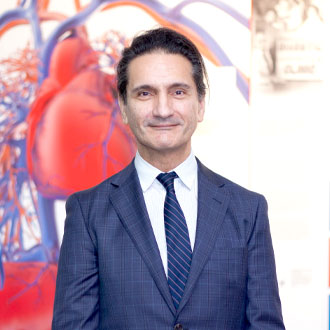 Sam is a NHMRC Senior Research Fellow, head of the Epigenetics in Human Health and Disease lab and is internationally recognised with more than 200 articles published in journals like Circulation and Circ Res, JCI, Eur Heart J, Nucleic Acids Res, Signal Transduct Target Ther, Nat Comm, Regen Med, Diabetes, Sci Adv, Cell Rep and JCI Insight.
Sam has developed a training program for early career scientists (ECS) in the technologies critical for epigenetics research with a major objective supervision of local and international students. He is an Adjunct Professor with the Chinese University of Hong Kong, Honorary at University College Copenhagen and committed to gender, equity, diversity and inclusion for international ECS. He serves as editor and on editorial boards, an international programs advisor, and as committee chair, promoting new scientific areas and contemporary program themes for major meetings. He has developed a training program for PhD students in the major technologies critical for contemporary epigenetic research and a major objective is his supervision of national and international scientists. Sam is currently on assignment in Denmark with the Danish Diabetes Academy (DDA) professorship with the Steno Diabetes Centre Copenhagen (SDCC).
The purpose of the Epigenetics in Human Health and Disease lab is to close the existing clinical gap in human data as it pertains to epigenetics and diabetic complications. Combined with contemporary molecular approaches that lead to gene target identification our work will pinpoint regulatory targets that will have international outreach. This research will also see major improvements in rational drug design and advance Australia's international reputation for excellence in medical epigenetics.