Professor Thomas (Tom) H Marwick
MBBS (Hons), University of Melbourne | PhD, University of Louvain | MPH, Harvard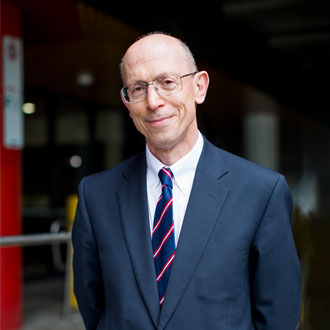 Director and Chief Executive
Head: Imaging Research
La Trobe University supervisor
Monash University supervisor
Swinburne University of Technology supervisor
Torrens University supervisor
University of Melbourne supervisor
University of Tasmania supervisor
Laboratory Head
+61 3 8532 1550
tom.marwick@baker.edu.au
Tom completed training in medicine and cardiology in Australia, before undertaking an Imaging Fellowship at Cleveland Clinic, a PhD at the University of Louvain, Belgium and a Masters in Public Health at Harvard.
He is currently Director of Baker Heart and Diabetes Institute, and has divided his career mostly between Australia (former the Menzies Institute for Medical Research in Hobart, and Professor of Medicine and Head of Cardiovascular Imaging Research Centre, University of Queensland) and the USA (former Head of Cardiovascular Imaging at Cleveland Clinic).
His main contribution has been in clinical research and research training, and has supervised about 30 research higher degree students — mainly clinical — including 22 completed PhDs. He was one of the initiators of stress echocardiography, and has made contributions to the prognostic evidence underlying cardiovascular imaging. His main current research interests relate to the detection of early cardiovascular disease and cost-effective application of cardiac imaging techniques for treatment selection and monitoring.

He has published over 1000 papers, reviews, chapters and editorials, and is an Associate Editor at JACC and Deputy Editor at JACC-Cardiovascular Imaging. Dr Marwick has been the recipient of more than fifty significant research grants and several awards, including the Simon Dack Award from the American College of Cardiology, 2009 and the RT Hall Prize (2006) and Kempson Maddox Lecture (2011) of the Cardiac Society of Australia and New Zealand.