Diabetes and heart disease are two major health issues that affect millions of people worldwide. But what many people don't know, is that both conditions are tightly connected.
A major report published by the Baker Heart and Diabetes Institute in 2021 highlights that cardiovascular disease (CVD) is the most significant complication of type 2 diabetes, accounting for a large proportion of illness and reduced life expectancy in those with the condition.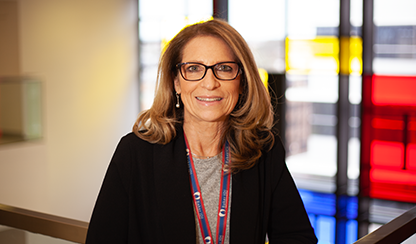 Diabetes is well recognised as an independent risk factor for all forms of cardiovascular disease, and it remains the leading cause of death in people with type 2 diabetes. Despite many years of improvements in therapies that help manage blood glucose or address other CVD risk factors, diabetes continues to approximately double the risk of developing or dying from CVD.
One of the processes that explains the link between diabetes and heart disease is oxidative stress.
Oxidative stress is a condition that occurs when there is an imbalance between free radicals and the body's ability to detoxify them. Free radicals are molecules that are produced during normal metabolic processes but can also be generated in response to environmental factors such as pollution, radiation, and tobacco smoke. Free radicals damage cells and cause oxidative stress.
This is best illustrated by the process that happens when an apple is cut in half and left out in the open. The browning that occurs is called oxidation, and a similar process occurs within cells — they are attacked by free radicals. Oxidative stress can lead to inflammation, which may then lead to vascular complications like atherosclerosis (or artery blockage), heart attack and stroke.
Sadly, cardiovascular disease is the leading cause of death for people with type 2 diabetes.
Professor Judy de Haan is a renowned scientist in the field of diabetes and oxidative stress. She is currently Head of Cardiovascular Inflammation and Redox Biology at the Baker Heart and Diabetes Institute. Her research focuses on understanding the role of oxidative stress in diabetes-related complications and developing new therapies to prevent or treat these complications.
"We have been testing a compound derived from olive oil, that targets and inhibits the inflammation caused by diabetes. So far, our results have shown that we can potentially stop heart complications caused by diabetes right in its tracks. It's groundbreaking research, that can change the course of history for people with diabetes," Professor de Haan explains.
While this research is still in its early stages, it has already provided important insights for the development of new therapies to prevent or treat diabetes-related complications.
While the complications of diabetes can be devastating for the cardiovascular system, the Baker Institute is committed to continue working towards a brighter future where we can provide better health outcomes for people living with diabetes.
To hear more from Professor Judy de Haan, register for the next Behind the discoveries webinar.