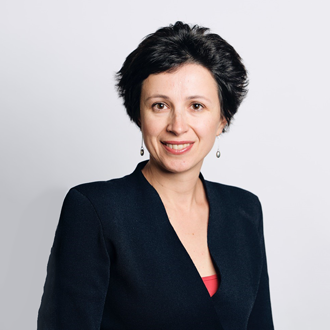 Marina Kelman is an Executive Director in corporate advisory division at Goldman Sachs
Marina Kelman is an Executive Director at Goldman Sachs, in the corporate advisory division. She previously consulted to Afterpay Ltd on strategic projects. She was formerly CFO of MLC Life Insurance. Prior to joining MLC, she worked in senior roles at NAB and UBS Investment Bank. Marina serves on the Institute's Audit and Risk Management Committee.
She is a member of the Finance Committee of the State Library of Victoria. Marina is a CPA, and has a Bachelor of Accounting from Monash University.