Dr Changyu (Joe) Yi
PhD, La Trobe University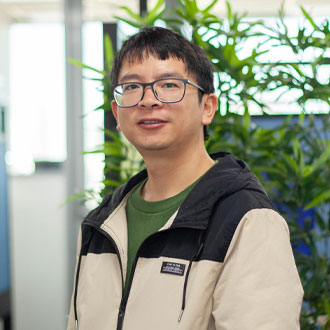 Dr Changyu Yi is a postdoctoral bioinformatician in the Metabolomics laboratory at the Baker Heart and Diabetes Institute. He received his PhD from La Trobe University in 2020, where he conducted research on the phosphate starvation response in Arabidopsis using transcriptome sequencing and GWAS. His research in this area helped to advance our understanding of how plants adapt to low phosphate environments.
Following his PhD, Dr Yi joined Prof Mathew Lewsey's lab as a bioinformatician at La Trobe University, where he applied high-throughput sequencing techniques such as single-cell RNA-sequencing, spatial transcriptomics, and bulk RNA-sequencing to investigate seed development and germination biology in barley and oats. His research in this area led to the elucidation of the spatio-temporal expression patterns of hundreds of thousands of genes during seed development and germination.
In 2023, Dr Yi joined the Metabolomics laboratory led by Prof Peter Meikle at the Baker Institute. His current research focuses on identifying novel lipidomic biomarkers for chronic diseases, including cardiovascular disease and prostate cancer, and exploring the connections between lipid metabolism and metabolic disease.