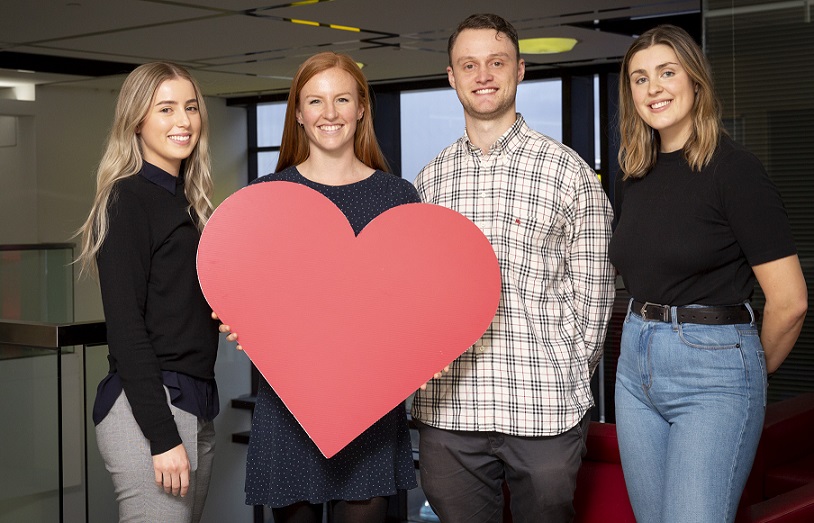 You hold the key to keeping our Bright Sparks scientists at the forefront of groundbreaking discoveries.
With over $350,000 distributed annually, awards, scholarships and grants are valued from $500 through to $120,000 per year.
As a Bright Sparks donor, you'll be offered the opportunity to visit the labs and learn about the incredible work our students are undertaking, as well as see first-hand the incredible difference your support can make to a young person.
Listed below are the stalwart offerings of our important scholarship program, though depending on need, other types of support are always available if you have a particular area of passion. Pledges span over three years to ensure financial stability for our early career scientists
All scholarships are awarded on a competitive basis, by application to a panel, and are always based on merit.
Top-up scholarships for PhD students
$7500 per year for three years
Awarded to the most gifted university students pursuing their PhD and who are driven to excel in highly competitive environments. These scholarships serve to supplement the student's funding base, aid in significantly covering living expenses whilst studying and allows the student to focus on their education and research.
Travel awards and Travel fellowships
Up to $10,000 per award
The ability to share research results and information at an international level is one of the major factors that accelerates research progress and success. An invitation to participate in seminal conferences provides an opportunity for students to grow their research networks and enable visits to renowned research institutes — an invaluable occasion for them to discuss postdoctoral opportunities with potential collaborators and to broaden their research horizons.
Travel and research scholarships
$15,000 per award
The complex problems of heart disease and diabetes cannot be solved in silos and global collaborations are a necessity to advance research. This scholarship provides funding for an intensive training period of 2–3 months at an international host institution, giving the student an opportunity to significantly broaden their research horizons with internationally renowned scientists.
Stipend scholarship for PhD students
$30,000 per year for three years
The Bright Sparks Stipend Scholarship recognises particularly gifted scientists throughout Australia and internationally. These individuals are working towards gaining their PhD, and the stipend provides the means for them to move to collaborate at the Baker Institute. Since the introduction of Bright Sparks stipends, all recipients have gone on to obtain prestigious external funding to support the completion of their PhD.
Novel Research Grants
$50,000 per year for three years
Finding pathways that do not yet exist takes courage and a leap of faith. Novel Research Grants provide an opportunity for early career scientists to go off the beaten track, leading a pilot project that follows a promising but unproven theory.
Career Development Grants
$50,000 per year for three years
Career Development Grants support the impressive scientists who are emerging leaders in their field and are building strong academic careers in the years following the completion of their PhD.
Early Career Scientist Fellowships
$120,000 per year for three years
To address the biggest health problems facing Australia, we need the best minds working on innovative solutions. Through your generous support, we can award and retain our highest performing young scientists, and provide them with a long-term salary guarantee meaning they can focus on their journey of discovery to change and improve the health of millions of people.
Our current Bright Sparks recipients
For more information on our program and the ways you can support our most promising young minds, Annie would love to speak with you.