05 May 2023
Institute news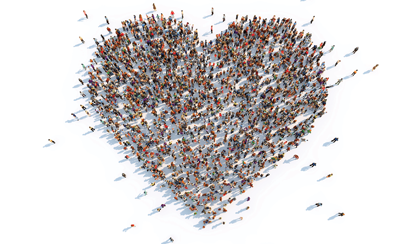 The Baker Heart and Diabetes Institute is delighted to see the Federal Government's commitment today to protecting the hearts of Australians by extending the Medicare-funded Heart Health Checks.
The Baker Institute was part of a coalition of organisations dedicated to protecting the heart health of Australians which campaigned to save Heart Health Checks from being axed.
Heart Health Checks were introduced in 2019 to the Medical Benefits Schedule (MBS) — a huge step forward in tackling Australia's biggest killer — but item numbers 699 and 177 on the MBS were at risk of not being extended.
Professor Tom Marwick, Director of the Baker Institute, said: "We are delighted to see the strong focus on heart disease prevention by Minister Butler and the Federal Government."
Heart disease is the number one killer of Australians but it doesn't have to be. Heart disease is a largely preventable disease that is associated with many risk factors that are modifiable, and that's why it is so important to help people understand their risk of having a heart attack or stroke by having a Heart Health Check.
"We are also pleased to see an amendment that makes it easier for First Nations people to receive a Heart Health Check supporting the earlier diagnosis and treatment of cardiovascular disease in First Nations people."
The crucial heart health assessments were due to expire on 30 June 2023 but the CVD sector united to advocate to save the Medicare-funded Heart Health Checks.
A big thanks to our fellow CVD advocates: the National Heart Foundation of Australia, hearts4heart, Victor Chang Cardiac Research Institute, Heart Support Australia, Cardiac Society of Australia and New Zealand, the Australian Cardiovascular Alliance, the Australian & New Zealand Society of Cardiac & Thoracic Surgeons and the Australian Cardiac Rehabilitation Association.
To find out more about Heart Health Checks and how you can better understand your risk of a having a heart attack or stroke, visit https://heartfoundation.org.au/heart-health-education/heart-health-checks.