Dr Amera Halabi
FRACP | BMBS | BMedSci (Hons)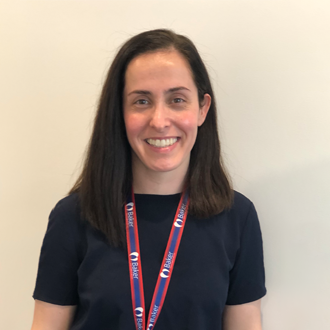 Dr Amera Halabi is a physician specialising in cardiology. She is currently undertaking a PhD at the Baker Heart and Diabetes Institute on metabolic interventions in myocardial dysfunction, with a focus on patients with type 2 diabetes and stage B heart failure.
Dr Halabi completed an undergraduate degree in Medical Science with an Honours component in Biochemistry at La Trobe University in 2008. She completed her Medical degree at Flinders University in Adelaide, South Australia in 2011. She achieved her Fellowship of the Royal Australasian College of Physicians (FRACP) in early 2019 specialising in cardiology. She is a co-investigator and clinical lead of the LEAVE-DM (Limiting the progression of Echocardiographically-Assessed left Ventricular dysfunction in Diabetes Mellitus) randomised controlled trial.
She developed a keen interest in heart failure leading her to undertake research at the Baker Institute with the view to becoming an advanced heart failure specialist. Her current research interest lies in understanding the mechanisms that drive myocardial dysfunction with a particular focus on prevention.
She continues to work with the HeartWest team in Western Melbourne.