Dr Douglas Eduardo Valente Pires
BSc (Computer Science) | PhD (Bioinformatics), Universidade Federal de Minas Gerais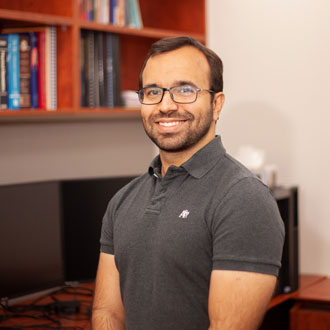 I have a BSc in Computer Science from the Universidade Federal de Minas Gerais (2009, Graduated with Highest Honors) and a PhD in Bioinformatics from the same university (2012, Best thesis award). I was a postdoctoral research fellow at the University of Cambridge/UK (2012–2014) and at the University of Melbourne (2018).
In 2014 I was appointed Group Leader and Assistant Professor specialising in computational biology and translational bioinformatics at Oswaldo Cruz Foundation (Brazilian National Research Laboratories). I am also a Senior Lecturer in Digital Health at the School of Computing and Information Systems at the University of Melbourne.
My areas of interest are: translational bioinformatics, computational biology, machine learning, data mining, and graph theory with focus on: rational drug design, protein structure and function, effects of mutations on proteins and their relation to diseases and drug resistance.