Mr Ricky Mentha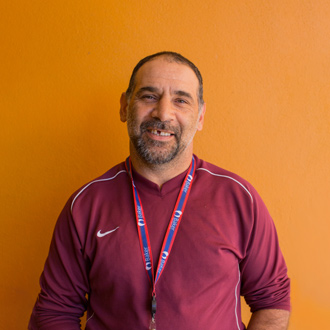 Indigenous Research Fellow
Ricky Mentha is an Indigenous Research Fellow employed by the Baker Institute in Central Australia for 10 years. He completed his Master of Public Health at Deakin University in 2015, and is an Aboriginal Health Practitioner.
Ricky has worked on various Aboriginal health research projects, his insights to Aboriginal culture and community context give him a unique opportunity to contribute to Aboriginal health research.
His previously employment was with the Territory Health Services in 1997, where he delivered renal dialysis services at the Alice Springs renal unit to renal patients requiring Haemodialysis.
Ricky's key successes have been underpinned by being involved in the work that overcomes socio-economic determinants of ill-health, and research activity that reduces exposure to unhealthy lifestyle behaviours. He defines his greatest success as being gifted the opportunity to act as a conduit to the Aboriginal community and the health workforce delivering comprehensive suite of primary health services.
Ricky states that "Aboriginal Health Research needs to involve Aboriginal people as partners with academic and scientific groups and the Aboriginal community itself to ensure the capacity to deliver continuous quality improvements in Aboriginal health services through a strategically developed Aboriginal health research agenda".