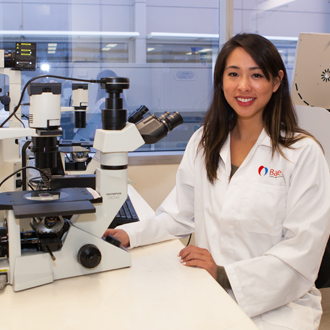 Beating Australia's biggest killers, together.
Did you know that heart disease is the leading cause of death in Australia and type 2 diabetes is the fastest growing chronic condition? They are the biggest health challenges facing our society today.
Your gift will help advance lifesaving medical research to better predict, prevent and treat these debilitating diseases.
The prevalence of these disease means that you or someone you love has likely been affected by one of these conditions, or both. Since 1926, the Baker Heart and Diabetes Institute has been transforming the health of our community by pioneering advances in medical research.
Procedures like open-heart surgery — which save millions of people — came about because supporters, like you, paved the way for our scientists to make this possible. Our research has also confirmed evidence of the two types of diabetes, a step that changed the management and treatment of type 1 and type 2 diabetes.
---
Where does your money go?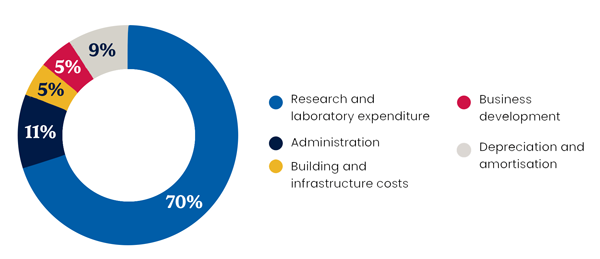 We rely on people like you
With limited funding from the government available, generous supporters like you enable the Institute to purchase key equipment, support leading scientists and develop new research projects. Our work would not be possible without you.
Thank you!
---
Our donor promise to you
Everything we do is thanks to our wonderful donors who care about improving the health of all Australians.
We promise to:
To say thank you through a receipt or appropriate acknowledgement within 14 days.
To provide exceptional donor service and respond to queries honestly and professionally within 24 hours (or as close as practical).
To be kept informed and up to date on the impact of your gifts and support.
To be privacy compliant and to handle your donation and personal information with the utmost respect and confidentiality.
To handle all credit card information in accordance with strict Payment Card Industry (PCI) regulations.
To deliver appropriate acknowledgement and recognition (if agreed to).
To change mailing and communication preferences at any time; you decide when and how we send you mail.
To be transparent about the leadership, vision and strategic direction of the Institute.
To be transparent about financial and commercial disclosure.