Student research project
Supervisors: Professor Peter Meikle (Head, Metabolomcis), Dr Anna Calkin (Head, Lipid Metabolism and Cardiometabolic Disease) and Corey Giles
Research focus
The Metabolomics laboratory uses state-of-the-art tandem mass spectrometry to obtain metabolic/lipid profiles from cell and animal models in addition to clinically relevant human samples to develop new approaches to diagnosis, risk assessment and therapy for diabetes and cardiovascular disease.
The Lipid Metabolism and Cardiometabolic Disease laboratory aims to prevent the onset of cardiometabolic disease driven by excess lipids. The laboratory uses a combination of unique genetically modified mouse models and viruses to manipulate a given pathway in vivo and assess the long-term effects of this on disease endpoints. In addition, they have set up a discovery platform to identify novel regulators of lipid metabolism which have the potential to be targeted for therapeutic intervention.
Project summary
We have recently identified that statin treatment alters multiple plasma lipid species suggesting modulation of different metabolic pathways. The change in certain lipid species can predict the relative risk reduction achieved from statin treatment and importantly, up to 25% of those receiving statin treatment do not receive a risk reduction despite lowering their total cholesterol.
These lipid species represent potential biomarkers to monitor the efficacy of statin treatment and potential therapeutic targets to reduce risk of cardiovascular events (heart attack and stroke).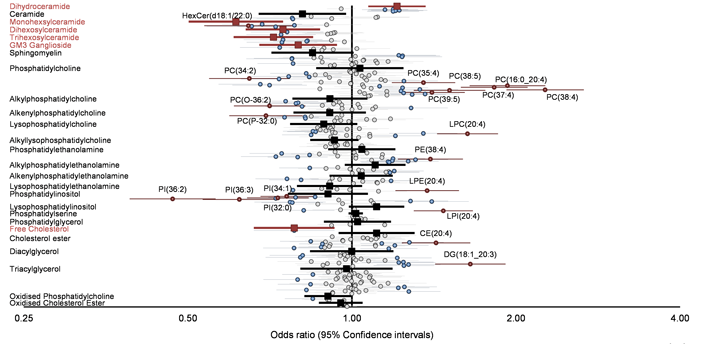 We hypothesis that statin treatment can modulate multiple metabolic pathways and that modulation of these pathways will reduce the risk of cardiovascular events.
This project is suitable for an Honours or PhD student and will use cell culture, animal models and human clinical cohorts to investigate the relationship between statin treatment, lipid metabolism and the risk of future cardiovascular events.